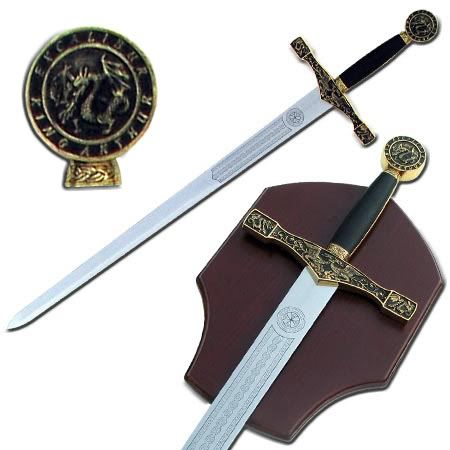 Just a few weeks ago, we asked Evony players what their favorite and most tactical battle item is in the game, and many of you banded together, shouting battle cries of, "Excalibur!" In the game, it may be a week-long 25% attack buff for Heroes, but do you know which actual Historical Hero was the arm behind the true Excalibur?

Excalibur is the sword of legends, wielded by none other than King Arthur himself—or so the legends say. There are many different origin stories of the sword. You all may be familiar with a little story called the Sword in the Stone? In this version of Excalibur's origins, only "the true king" would be able to yoink this heavy weapon from its stony holdings, which is when Arthur obtained Excalibur and becomes the king. Can you believe that Excalibur actually breaks in the brutal battle between Arthur and Lancelot? Luckily, the Lady of the Lake is said to have repaired it for him.

Other stories say the Lady of the Lake is the one who gave Arthur the Excalibur sword. Merlin brings Arthur to a lake where he meets the Lady of the Meet. A hand then surfaces from the middle of the lake holding the legendary sword. She offers it to Arthur in exchange for a gift. However, the mystery of what that gift was, isn't written so clearly in the books…

What tale of Excalibur have you heard? Magic and sorcery exist in our books, which story you do you believe is the true history of King Arthur's sword?