For the month of December we decided to shake things up, venturing away from our monthly play profile and choosing instead to feature an Evony Alliance of the month. The competition was fierce with many great Alliances big and small entering to be picked. We would like to congratulate EQUINOX on being chosen as the first Evony Alliance of the month!
What is your Alliance's name? Which Age(s) and Server(s) do you play on?
Official alliance name is EQUINOX. We play Evony Age II on server na16 – Gauntlet.
When was your alliance founded? How long has it been together, and did it come from any other alliances that may have merged?
EQUINOX was founded between July 20 and August 12, 2010 by CrZyRaNgEr (CR) and was formed by two main alliances: Unity and Marauder. Barr took over host-ship about 6 weeks after EQUINOX was founded and hosted until the summer of 2011. Prodigy and WarQuest merged in with EQUINOX in 2010, and Discord and BlackOps merged in late 2011. EQUINOX has been alive and kicking for over a year now thanks to its wonderful hosts.


How did your current host come into her position?
LA (meaning Lady Angel) is host of EQUINOX, chosen by alliance vote. LA joined EQUINOX in September of 2010, when Barr coaxed a merge with WarQuest, which was hosted by Lady Angel (now LA).
What is your current rank? What was your best rank of all time?
EQUINOX is ranked 1st on the server, this is our best rank. We take pride in our rank at number one and believe we are in the position because we refuse to bully the server or any individual on the server; everyone at one point was learning how to play Evony!
What is something cool/interesting about your Alliance that people may not know?
The average player is around 40 years of age in EQUINOX. We have few rules in game play, however our members are very respectable in alliance chat without rules. We have a few friendly alliances that we are very close to. So close that our members visit our friendly alliances often. LEGEND2 (another top alliance) set up a voting rotation on the server. When they invited EQUINOX to join the rotation, Repent (our largest enemy) was in the rotation. Both EQUINOX and Repent voted for each other during the others turn even though both alliances are long-time enemies.

Tell us about a particularly interesting battle or conquest you had as an Alliance!
When Prodigy merged with EQUINOX they were based in Bavaria alongside Repent (our enemy). Both EQUINOX and Repent wanted Athens (the Historic City lvl 16 in Bavaria), and the race to conquer the lvl 16 city was on. EQUINOX set up to group attack Athens for the first time earlier in the year 2011. We were becoming experts at conquering lvl 14 cities; however lvl 16 was a challenge. Our first attempt failed. About a month later, EQUINOX heard rumor that Repent had tried to conquer Athens and failed. We set up for another attempt to conquer Athens, yet again failed. About a week or so later Repent conquered Athens and the war begun. For a month, EQUINOX attacked Athens and Repent policed all of EQUINOX members that resided in Bavaria. Until one day, Repent decided to abandon Athens to NPC again. Sometime later EQUINOX conquered Athens and we are still happy owners of it today!
What has contributed most to your Alliance's growth?
Besides constant communication between friendly alliances and the family atmosphere inside the alliance, being honest and fair is probably the number 1 reason members want to join EQUINOX. The hard-working hosts have kept members active, which also helps.
What is it about Evony that keeps your Alliance together?
The fact that Evony has a chat where up to 100 members may interact to build friendship and a sense of camaraderie is the biggest reason some play the game at all. Many in EQUINOX have become very close to each other; some members even visiting each other in real life.
What do you think makes a great Evony Alliance member?
Our best alliance members help other members in every way possible. The easiest way is to share an army or resources. However EQUINOX is all about TEAM players because together everyone achieves more. Team's play on each other's strengths, for example one member may be better at gathering resources, another member building huge army to reinforce other members, another a great leader, and yet another coach for defending. Each member will have strengths and a great alliance member will share his or her strengths with every member without question.
If you could use one adjective to describe your alliance, what would it be?
Encouraging.
When off the Evony battlefield, what do your members like to do in their free time? Do any of your players have any fun or interesting hobbies?
EQUINOX members like to figure skate, mud wrestle, ride dirt bikes, compete in WW2 rifle shooting competitions, camp, watch the History Channel, photograph, read, take nature walks, tattoo, create PowerPoint templates, club, participate in western martial arts, paint decks, ride Harley Davidson's, and play live music. One of our coolest hobbies is scuba diving, and two of our members go on vacation scuba diving.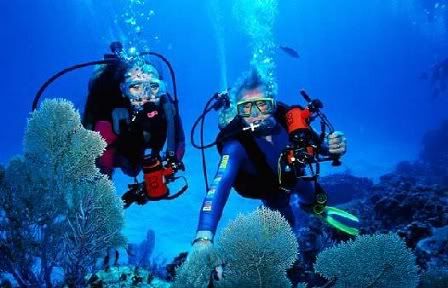 Is there anything else you would like to mention? Would you like to give a shout out to another alliance?
EQUINOX works with all the alliances on the server to make na16 a nice place to play. We captured Atlantis with the intention that Atlantis will not policy any city unless the city is attacking Atlantis. We put Barr as Atlantis owner because he is very respected on the server and believes no policy will keep the server alive. We have a "no burn" policy with our largest enemy Repent. Both Repent and EQUINOX believe we cannot play war with each other if we do not have food in our cities.
EQUINOX would like to give a big "thank you" shout out to our biggest enemy; Thank you Repent for being our enemy and making the game fun and exciting.
Thank you again to all of the Alliances who entered to be featured. Keep growing, battling, and having fun, and your Alliance may be featured as our next Evony Alliance of the month!